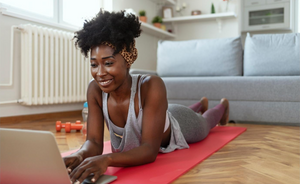 Are you consistently not achieving your goals? Do you routinely need to be held accountable? Would you love a strong support group to support you through your journey? Do you struggle with motivation, decision making, low confidence or just haven't felt like yourself in a while? Let Coach Primal Online Coaching Program be your guide to the person you are fighting to become.

​We meet you with compassion and an action plan to assist you along your journey. Making  changes in can hard and challenging. However it's a struggle that you do not have to fight alone. Coach Primal will meet you where you at at and guide you where you desire to be.
FAQS
WHAT SHOULD I EXPECT FROM A COACH PRIMAL TRAINING PROGRAM?
We design programs that help our clients function and move better, living a pain-free lifestyle. You can expect a training system that delivers increased strength, mobility, and overall durability and functionality improvement.
HOW DO I FIND THE TIME?

You make the time, self-care allows you to recharge and boot.
I HAVE A SMALL WINDOW TO GET A GOOD WORKOUT IN, WHAT DO YOU OFFER THAT HELPS ME?
We are perfect for you. Our ON-DEMAND Primal Pack is ready when you are! It will give you access to programs and strategies to contribute to your success. Accessible on a computer and mobile devices.
WHAT TYPE OF PAYMENTS DO YOU ACCEPT?
We accept all major credit cards through PayPal, $Cash App, Venmo, and Zelle. ​