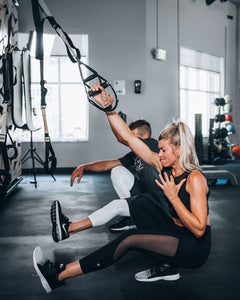 Virtual training that gives you time-effective, spitfire ways to reach your health goals
- Backed with the most up to date science in health & fitness.
- Mental aptitude training for peak physical performance.
- Bespoke training that grows and adapts with you.
- Connects you to a like-minded community.
- Track fitness and measure progress.
- Daily check-ins. 
 Book your free  call to see if we're the right fit. 
No stress. No Obligation.
Everything I know about the body and (the psychology behind) healthy choices - is in this app.
"The App is where Justin elevates my training"
-Kera
Sign Me Up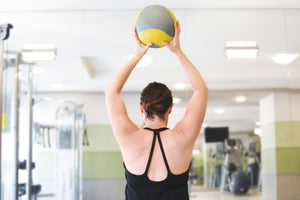 Turning Walls Into Speed Bumps
I have a history of extreme dieting and running and just trying to be very skinny! Very extreme in everything I did, I worked with Justin to help reframe my mindset and how I view exercise/rest/recovery. My goals were long term - to run a 100 miler - with Justin's expertise, I trained long term without injury - that was a first for me.
I am very selective with who I work with. Justin has the education, the degree, and a ton of experience. He stays abreast with new information and recent studies in science and exercise. This is another reason I love working with him. I don't have to do the research myself because I know that Justin has the knowledge for me to stay on top of my health goals. - Kera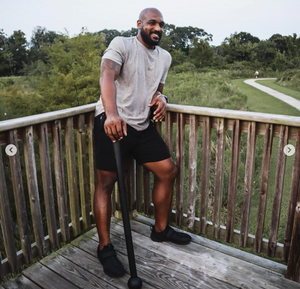 When you sign up for the app you get so much more than a coach
You Get Instant Access To:
- Daily accountability diary with DM check-ins and app alerts.
- Track progress and earn achievement badges.
- Customized workouts fitted to your goals.
- 1:1 real-time training session(s) per month.
- Choose between 3 types of training.
- Sync with Fitbit and MyFitnessPal.
- Community support Inside the App.
- Trainerize App for Android iOS.
- Weekly training schedule.
- Weekly check-in calls.
- Video demonstrations.
Bonus Extras:
- Automatic access to the private Facebook group.
- Flexible commitment (4, 6 or 12 months).
- Special pop up virtual 'live' classes.
You don't need motivation when you have good habits
"Before I started training with coach primal, I had gained 20 pounds due to some bad eating habits. I felt out of shape, especially since I was restricted from working out for two months by the doctor.
Justin gave me the perfect workout plans. They were short enough for me to fit them in everyday and they were effective. After the first month, I found myself back in the habit of working out. I noticed my flexibility had improved and my strength was coming back. During both the second and third months I also noticed greater flexibility and increased strength. I also  lost 10 pounds!"
"I had gotten way too comfortable during COVID and knew that I had to do something, and I needed to make a change right now and accountability would be key in my success. Justin's encouragement and the use of the app helped me build confidence. Sometimes the workouts were hard but doable, and before I knew it I had proved to myself for the first time in my life that I could be consistent with exercise and really stick with it. I am extremely grateful for this journey so far!"