My Story
Hey, I'm Justin. My mission is to take away lifes limiting beliefs and help you achieve success with accountability, consistency, and a simple training plan that works exclusively for you.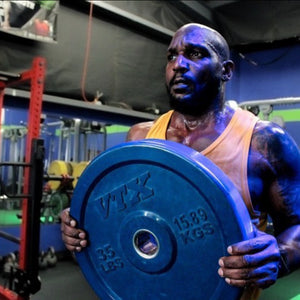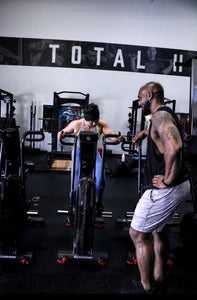 Here's a few rules I live by
- Pay now or pay later. Either way you're gonna pay.
- Ladies, if the men can do it. So can you!
- Movement is medicine. Health is wealth.
- Best ability is availability,
When you do the work, you get incredible results. You see the fruits of your labor.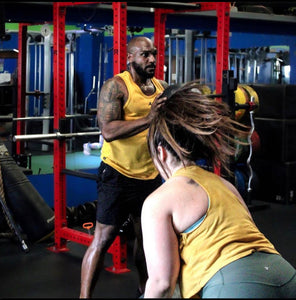 Here's my story so far
1998 - 2001
I was a high school varsity football player. Getting a scholarship to play football at college was the next level dream for me. I needed to be ready when the opportunity came knocking. So I Planned my work and worked on my plan. I quickly learnt that showing up for myself would be met with a huge sense of achievement, because I'd landed a place at Houston University!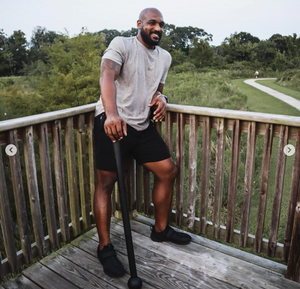 Post Graduation
2001 - 2020
Fresh faced with a shiny degree in Exercise, Science, & Health, I started working at a Fortune 100 corporate company. Here, I saw my fellow employees and friends sacrificing health for their careers and surrendering to the fatigue that came with a busy lifestyle. 

Before long, I'd coached a community to embody a winning mentality. 
I created bespoke training plans and shared proven strategies for overall functionality, injury free training, and improved body composition. Leading conferences on: health, fitness, & wellness, I shared my knowledge about the importance of good nutrition and sustainable, pain-free health.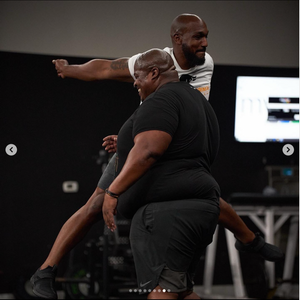 Where I am today
2020 - Today
The pandemic hit and I decided to embrace the time I had. My fitness community were out buying bikes and trying to stay on top of their mental & physical game plan.
Through virtual coaching,- I was helping them to stay consistent. 
The App was designed to play an intuitive role. To offer a hybrid approach: the best of both worlds, where clients can access a mixture of in-person and virtual training.
No matter where you are on your fitness journey, Coach Primal meets you where you're at, takes you where you wanna go, and guides you on your journey to be fitter, healthier, and happier.
Keeping FUNctional Fitness and Mental Mobility all in one place.
Justin  - AKA Coach Primal
Hear what Amanda has to say…
"I am a hybrid client, using the app 6 days a week and meeting with Justin in person once a week. Each week he lays out my weekly plan. It has short demonstration videos with simplified technique.
I signed up with Justin for the mental benefit rather than the physical. I'm more active than I'd ever been, but not seeing the changes I wanted to see.  I was at breaking point. So signing up for a 4 month period, I was like, let's do this! 
Instantly, there was a natural click. Justin just got me. Like he had the blueprint to my life. He knows what to say, when to say it. He's very intuitive. As women we're sometimes like, I need to lose pounds! Well, he knocked that right out of my head. I have such defined muscles in my legs right now, that I love wearing skirts and dresses. And I'm definitely stronger." - Amanda